What to do when everything is important and urgent?
---
Datum: 2022-12-01 14:00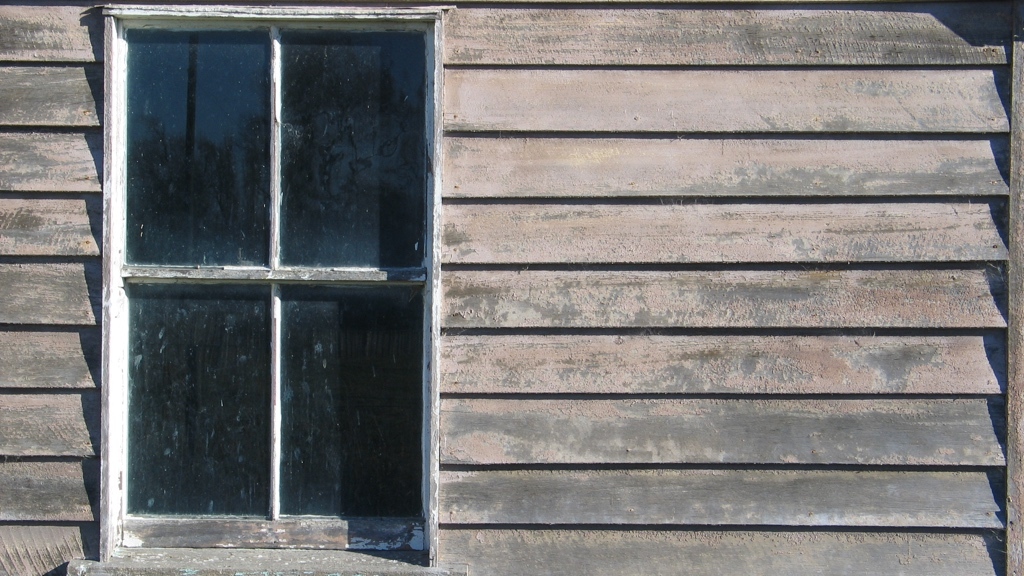 The Urgen­t/Im­por­tant-matrix is prob­a­bly the struc­tur­al tool that most peo­ple are famil­iar with. Chances are that you have come across it at some point. It is basi­cal­ly a matrix with four fields (much like a win­dow with four mul­lions) where the hor­i­zon­tal axis address­es the urgency of the task and the ver­ti­cal axis if the task is impor­tant or not.
A task can be con­sid­ered impor­tant if it con­tributes to attaint­ing the goals you are specif­i­cal­ly respon­si­ble for in your com­pa­ny. If not, it isn't actu­al­ly important.
The idea is that you deter­mine how pri­or­i­tized a task should be by con­sid­er­ing both its urgency and rel­a­tive impor­tance. Tasks which are both impor­tant and urgent are giv­en the high­est pri­or­i­ty, and are the ones you do first.
Every­thing immediately?
But, if I am deal­ing with too many tasks simul­ta­ne­ous­ly, which are all per­ceived as impor­tant and urgent — which one should I then do first? Sud­den­ly the mod­el is inad­e­quate. Every­thing gets crammed into the same field of being most urgent and most important.
As we are all aware of, we can only do one thing at a time if we want to main­tain a high qual­i­ty in what we are doing and pro­duc­ing. Just as there are sup­pos­ed­ly lev­els in hell, we there­fore need to find nuances in how we define impor­tance and urgency in order to make sense of the now crammed field of tasks with the high­est priority.
Not of equal impor­tance, after all
So what deter­mines the nuances we now need in order to make a judge­ment-call? As I see it, here are a few exam­ples of some of the fac­tors that could influ­ence your decision:
To what extent the task impacts the attain­ment of your goals. If we want to reach a cer­tain goal or result as soon as pos­si­ble, we are doing the right thing when we do the tasks that brings us clos­er to ful­fill­ing our goal. That way we will cov­er the most ground by exert­ing as lit­tle effort and time as possible.
The goal that mat­ters most. If I am pri­mar­i­ly respon­si­ble for attain­ing four goals at work, they might after all not actu­al­ly all of equal impor­tance. One goal will always be more impor­tant than the rest. And if all the tasks are equal­ly urgent, all are in that field of most pri­or­i­tized tasks, we only can do one thing at a time, and we want what we do to have the great­est effect with the least amount of input and effort, we will be right to pri­or­i­tize the task that con­tributes to tak­ing us one step clos­er to reach­ing the most impor­tant goal.
How long the task takes to com­plete. If the tasks you are con­sid­er­ing doing all influ­ence the attain­ment of goals which you deem to be of equal impor­tance to the same extent, we might be right to do the task that requires the least amount of time first, since that is the fastest way to take a step clos­er to the fin­ish line.
What's the hurry?
Does it real­ly mat­ter then which one of the urgent and impor­tant tasks we choose to do first? Every­thing needs to get done any­way, and is it real­ly that impor­tant that we reach our goals quick­ly? Well, that is one way to look at it. But, when we have five col­leagues (or boss­es) in our office and they all need our help imme­di­ate­ly with some­thing impor­tant, we might still be faced with the dilem­ma of which one to help out first.
If we were to say ​"Sure, I'll do it right away" to all five, we would be scat­ter­ing our ener­gy and focus. We might not deliv­er with the same high qual­i­ty as we usu­al­ly do, since we would find it dif­fi­cult to focus on one task at a time, hav­ing the oth­er four tasks with­in sight which are divert­ing our atten­tion and break­ing our concentration.
Say­ing ​

"

yes" with­out regrets
In order to feel bal­anced while work­ing, main­tain the high qual­i­ty we tend to ask of our­selves, and have enough ener­gy to pull all the way through and fin­ish all our tasks, we need to be able to say ​"Sure, I'll do it right away" as well as ​"Yes absolute­ly, as soon as I fin­ish the oth­er task(s)" with­out feel­ing bad about it. If you are bas­ing your ​"yes" on good inten­tions alone, gut-feel­ing or on feel­ing oblig­at­ed to help a cer­tain col­league first due to a sense of indebt­ed­ness, you risk putting your­self in a tough spot when it comes to being able to fin­ish it all — espe­cial­ly if you are an ambi­tious person.
This is exact­ly why it might ben­e­fit you to con­scious­ly cre­ate nuances for the field of most urgent and most impor­tant tasks, so that you can make a sound and sober pri­or­i­ti­za­tion based on the goals you are respon­si­ble for reach­ing and with a clear con­science — even if the per­son whose task just end­ed up at the bot­tom of that list hap­pens to be your boss.
Do this
In order to pri­or­i­tize in this sys­tem­at­ic man­ner when ​

"

every­thing" seems impor­tant and urgent, there are a few things you can do to make it easier:

If you are uncer­tain of what goals you should be look­ing to reach pri­mar­i­ly in your work, you might want to dis­cuss the mat­ter with your boss.
If it is clear to you what goals you are respon­si­ble for, rank them on your own or togeth­er with your boss in terms of their impor­tance. And no, two goals can­not share a place; some­thing has to come first — and if not always, then at least in a few giv­en situations.
If you fre­quent­ly get asked to help out with com­plet­ing a num­ber of recur­ring tasks, take a few moments when you are not as busy to sit down and give them all a val­ue between

1

and

3

that sig­ni­fies to what extent the tasks con­tribute to doing what you con­sid­er impor­tant in your work. You might not be able to deter­mine exact­ly what impact they have, but a qual­i­fied guess is bet­ter than none.
When you are asked to do urgent and impor­tant tasks, make an esti­ma­tion of how much time the task will require. If you are giv­en sev­er­al tasks dur­ing a short peri­od of time, write the esti­mat­ed time required next to each task (on your list or per­haps on a sep­a­rate note). If worst comes to worst and you have to choose what task to do right now, and they all appear equal­ly urgent and impor­tant, com­plete the short­est task first.

If you want to make it easy for your­self to use what you have con­clud­ed while reflect­ing once things get heat­ed, make note of the tasks you are usu­al­ly giv­en to com­plete and the val­ue you gave them in terms of impor­tance with regards to your own goals, as well as your goals in order of impor­tance, in a place where you will be like­ly to catch a glance of them just as some­one is ask­ing for your assistance.
Pri­or­i­tiz­ing in the midst of all the seem­ing­ly urgent
If you cre­ate tools and pre­req­ui­sites that will equip you to instant­ly see the nuances in all the seem­ing­ly impor­tant and urgent tasks, you will with greater ease and con­fi­dence sin­gle out the one out of sev­er­al tasks of seem­ing­ly equal sig­nif­i­cance that you should right­ful­ly do first. You will be less sus­cep­ti­ble to oth­er people's var­i­ous ​"getting-their-will"-methods, such as the get­ting-angry-strat­e­gy, the flat­tery-trick, or the ​"I‑am-so-helpless"-act.
What is your method?
How do you rid your­self of doubt and make accu­rate pri­or­i­ties even when every­thing you are look­ing at appears equal­ly impor­tant and urgent? What is the thing you hold all tasks up against and that helps you deter­mine what to do first? Tell me!
(On anoth­er, sim­i­lar note: do you pri­or­i­tize whole­heart­ed­ly?)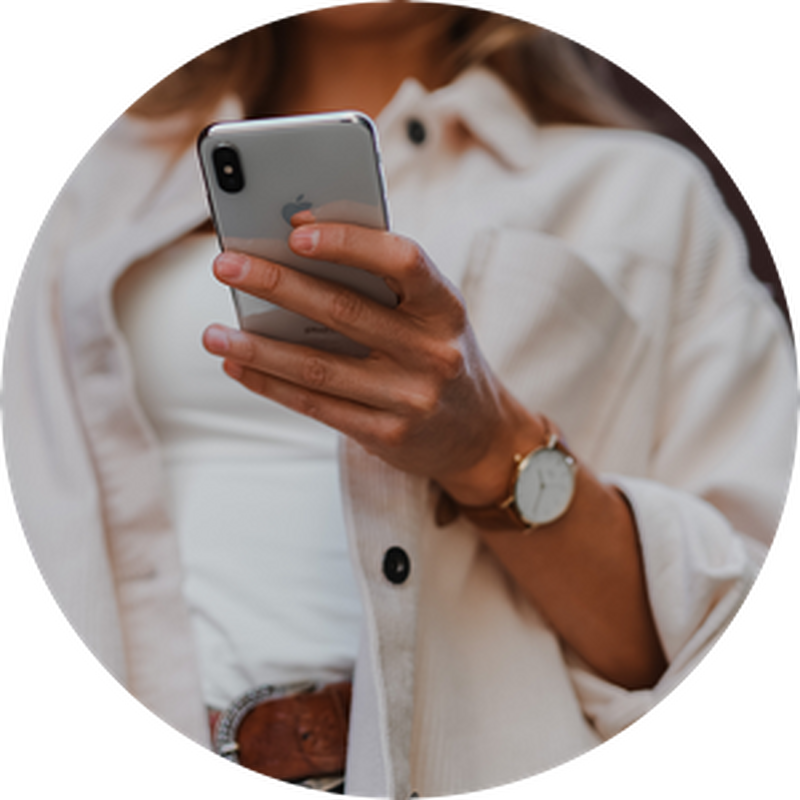 There is more where this came from
If you want more tips on how to create good structure at work, there are many ways to get that from me - in podcasts, videos, books, talks and other formats.