Podcast: Done! No. 522 - The counter-question that makes your meetings more efficient
---
Datum: 2022-06-20 08:45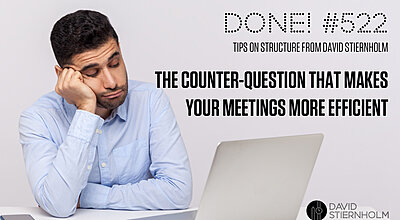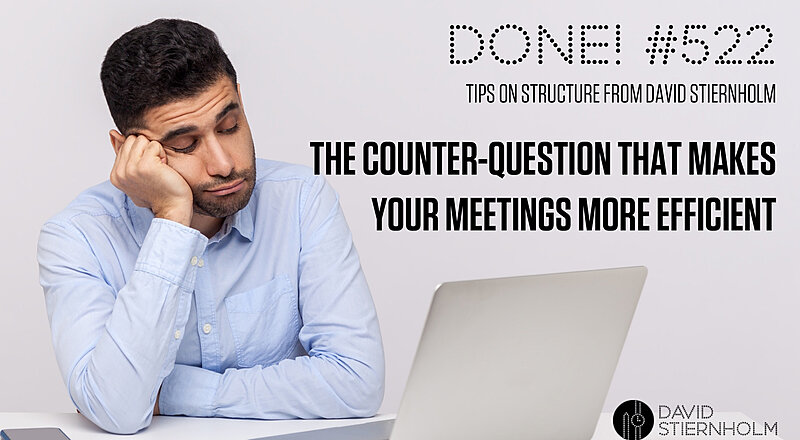 Some­times there are just too many meet­ings. And, one have to ask: do you real­ly need to attend them all?
In this last episode for this sea­son, the 522nd, I share a ques­tion that will help you decide.
How do you make sure you only par­tic­i­pate in mean­ing­ful meet­ings? Write to me and let me know. Hav­ing many meet­ings and hav­ing meet­ings often seems to be some­thing many have to deal with nowa­days, so I am very curi­ous to hear your ideas.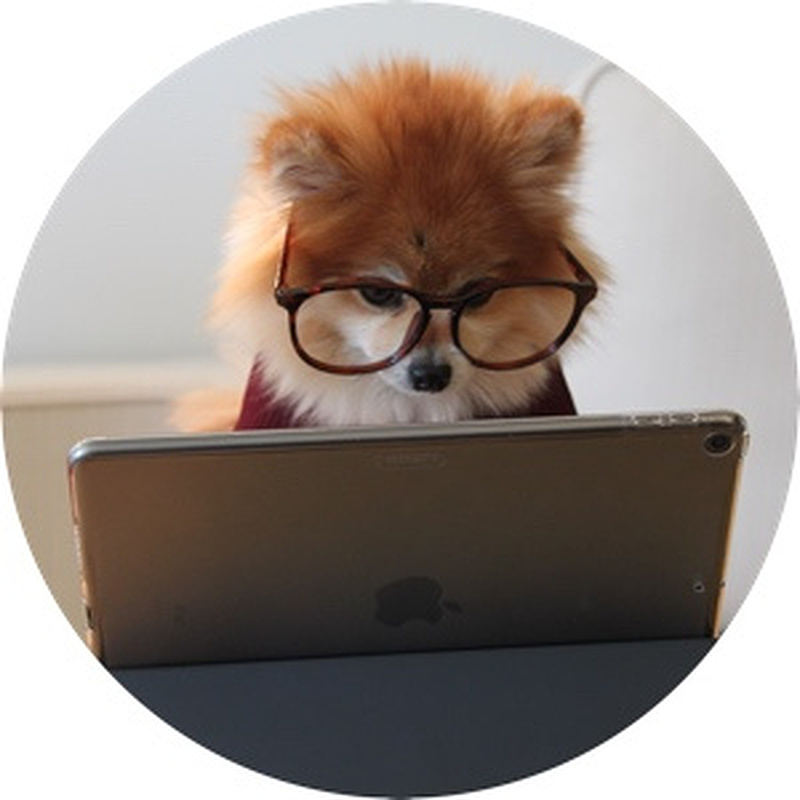 These episodes are also available as a weekly newsletter to your email. If you rather read than listen (or both!), sign up for a free subscription.