Podcast: Done! No. 520 - Four things you can use the app Microsoft Lists for
---
Datum: 2022-05-30 08:45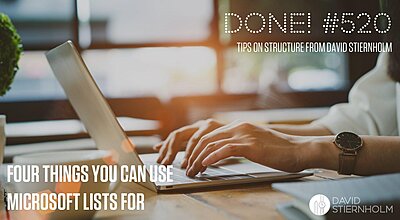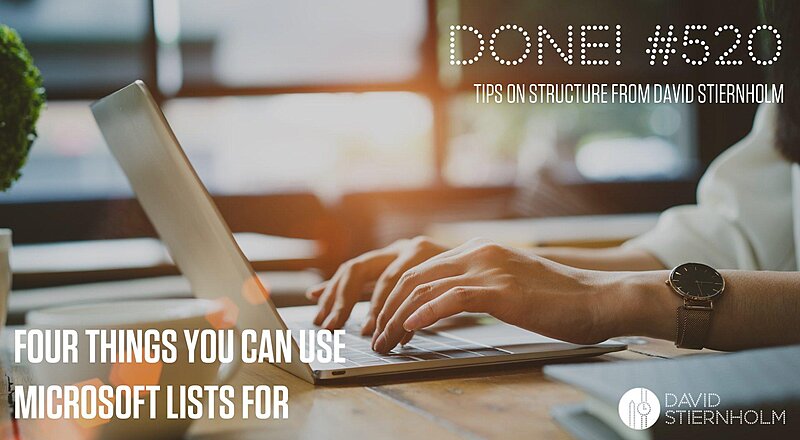 Microsoft Lists is a fair­ly new addi­tion to the Microsoft 365 fam­i­ly, but for what can you use it?
In this episode, the 520, I share four suit­able uses for Microsoft Lists.
Are you already using Lists? If so, tell me what you use it for. I am very curi­ous to hear what use you have put it to, so write me a few lines, please.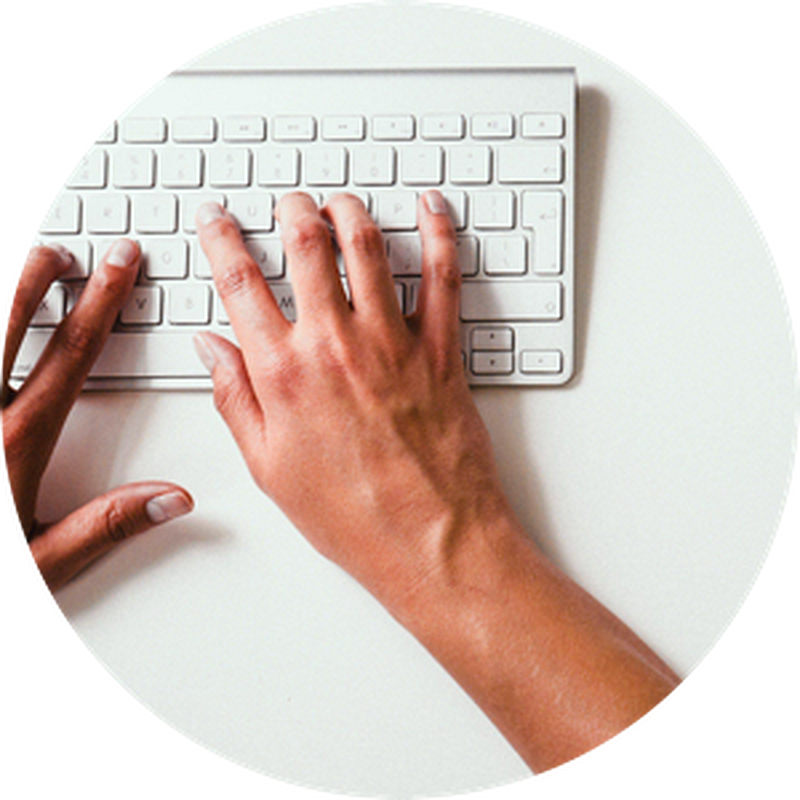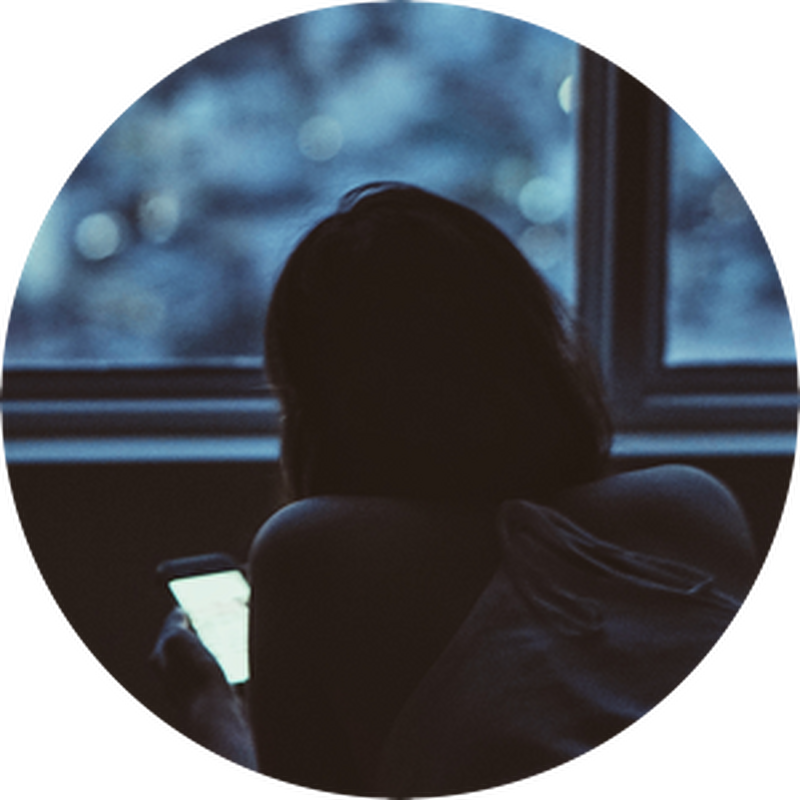 These episodes are also available as a weekly newsletter to your email. Would you prefer to read rather than listen (or both!)?