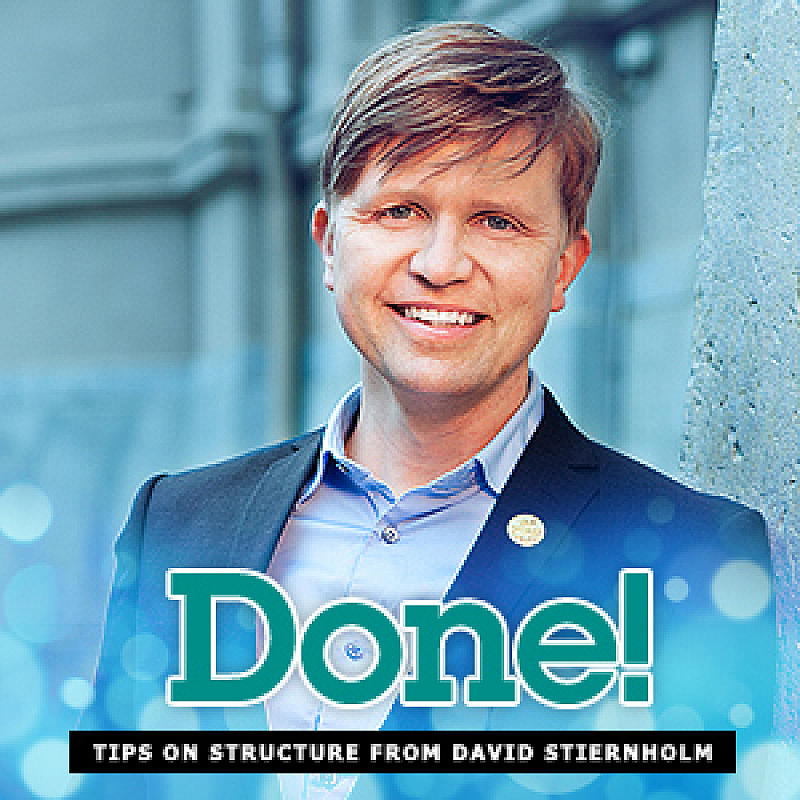 Would it not be great with more time at your disposal? More time, for what grows your business? For those tasks where your skills really are utilized? For that inspiring project that you would like to begin with, but that you have postponed more than once? More time for your family and for what you love to do?
It would have been a piece of cake if it were not for all those e-mails in your inbox, the piles on your desk, incoming phone calls and heaps of paper notes.
Every Monday morning at 8:45 AM (CET), struktör David Stiernholm gives you practical tips on how to create good structure and efficient work procedures for you and your organization.
David's tips are also available as a weekly e-mail. Sign up here.